Here are things to avoid in a pitch:

Overselling.
The best meetings are conversational and interactive. Don't perform a rehearsed routine that sounds like an infomercial. If you believe in your project, your enthusiasm will shine through.

Using comparisons.
Don't compare movies to describe your project. Avoid descriptions such as, "It's Casablanca meets The 40 Year Old Virgin." These descriptions often confuse instead of clarifying. Unless you're purposely knocking off or spoofing a produced movie, avoid using movie titles to establish the context of your original idea.

Describing every scene, character, or location.
At the most, your verbal pitch should be broken down into twelve distinct beats or segments: three for Act I, six for Act II, and three for Act III.
Keep your description simple . If the executive wants to know more, he or she will ask.

Using a lot of names.
Refer to only the four main characters by name. It's hard to keep track of who's who in a pitch. Refer to the supporting characters by how they relate to the main characters.

Being afraid to clarify elements of your pitch.
If the producer or studio executive looks confused, ask: "Could I make this clearer?" or "Do you have any questions at this point?"

Disagreeing with anyone in the room!
Even if you hate a studio executive's ideas or suggestions, do your best to take them at face value. It's perfectly acceptable to respond to these suggestions by saying, "Let me think about that and get back to you."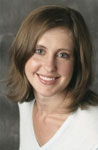 Stephanie Palmer is the founder of

Good In a Room , a consulting firm that helps creative professionals present their ideas in a compelling, marketable way so they get purchased and produced. Stephanie was named one of the "Next Generation: Top 35 Executives Under 35" by The Hollywood Reporter . As Director of Creative Affairs at MGM Pictures, she acquired screenplays, books, and pitches and supervised their development. Some of her projects include: Be Cool, Legally Blonde, Sleepover , A Guy Thing, Agent Cody Banks and Agent Cody Banks 2: Destination London. She is currently writing the book, Good in a Room , which will be published by Doubleday. To receive her free monthly column, go to www.goodinaroom.com



Email Article

Discuss

Blog It!
How MGM Chooses A Script: An Interview With Studio Insider Stephanie Palmer