Writing A Low-Budget Script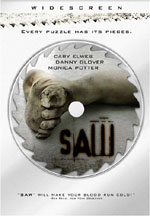 Before developing a story concept into a feature-length screenplay, an aspiring screenwriter should consider what the cost of producing that script might be. The film industry is, after all, a business. And, all businesses want maximum profit at minimum expense.

The best way to keep a script in the low-budget range is to set the story in modern times, restrict the number of locations where the main action sequences take place, and choose locations that don't require the building of sets.

The film, Saw, meets these criteria. It's set in a filthy, basement-like room where two young men have been imprisoned and chained to pipes by a serial killer named Jigsaw (Tobin Bell). One prisoner is a photographer named Adam (Leigh Whannell); the other, a doctor named Lawrence Gordon (Cary Elwes).

The killer has left both men with a few clues about how to escape. They have eight hours to do so. Otherwise, they will both die.

By writing a script with a few simple locations, it's possible to stay within the low-budget range and break into the film industry as a working screenwriter.