Screenplay Competition To Award Over $100,000 In Prizes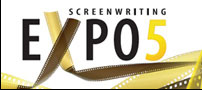 Source: Creative Screenwriting Magazine
Date: 7/10/06

Los Angeles, CA -- The Screenwriting Expo 5 Screenplay Competition will award more than $100,000 in prizes and produce two shorts, and a comic book and graphic novel for three of its winners.

The Grand Prize Winner receives $20,000 in cash, and Dabel Brothers Productions (DB PRO), a comic book studio, is committing a $50,000 budget to turn the winning Expo screenplay into a comic book series or graphic novel, which will sell in bookstores around the world. DB Pro has brought some of the most popular fantasy novels into the visual medium through well-produced comic books and graphic novels including 100-million seller Robert Jordan's The Wheel of Time: New Spring and the top graphic novel of 2004, George R. R. Martin's The Hedge Knight.

Writers Boot Camp is giving two winners entries into their 22-month long career development Think Tank, a $17,000 value. Through this program, writers develop three features and hone their skills to succeed on a professional level.

Additionally, onwaecan Films is committing a $10,000 budget to produce one of the scripts from the new Short Screenplay category. And Duke City Shootout will place one of the Expo winners into their contest. The winner will be flown to Albuquerque, New Mexico, next year and will be given the crew and equipment to make a movie in a week.