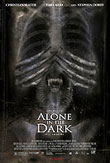 Lions Gate Bets On Horror 12/23/04

Lions Gate Films, a major film distributor, will release five new horror films in 2005: Alone In The Dark, High Tension, Undead, Devil's Rejects, and Saw 2.

In Alone In The Dark, a detective investigates paranormal phenomena on a mysterious island. In High Tension, two college girls struggle to fend off a knife-wielding maniac at a weekend retreat. The dead return to life and become flesh-eating zombies in Undead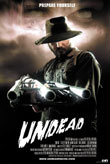 Devil's Rejects combines horror with the western genre to depict the story of Sheriff John Wydell, who seeks vengeance for the murder of his brother. Saw 2 is the sequel to Saw, a film about a sadistic murderer named Jigsaw who traps his victims and forces them to disfigure themselves in order to escape.

Five of twelve 2005 releases by Lions Gate Films will be horror films.

The profitability of the horror genre hasn't gone unnoticed by MGM Pictures and Warner Brothers. On April 15th 2005, MGM will release a remake of
The Amityville Horror, a popular film about a couple who move into a haunted house in Amityville, Long Island, where a teenage boy murdered his entire family.

On February 11, 2005, Warner Bros. will release Constantine, a film in which a police detective, Angela Dodson (Rachel Weisz), investigates the death of her twin sister and seeks help from a psychic named Constantine (Keanu Reeves), who is able to see angels and demons.