How To Sell Your Screenplay: An Interview With Film Insider Laurie Scheer

By Glenn Bossik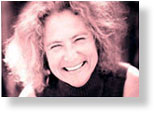 Scriptologist.com spoke with media guru Laurie Scheer, a professional script consultant who has worked as a high-level development executive and producer for companies such as Viacom and Showtime, as well as for leading actresses like Meg Ryan.

Laurie's recently published book, Creative Careers In Hollywood: From Extra Girls to Errand Boys (Allworth Press, 2002), gives writers her insider's view of Hollywood and what it takes to succeed there.
Scriptologist.com: "Are you saying that the film industry is accessible?"
Laurie Scheer: " Right. [The new generation of filmmakers are] not coming from families that are show-business oriented. In fact, they're coming from good Mid-Western families. They got in their cars and went out there [to LA]. One is a junior agent at CAA. Another one is head of Disney story. Another one is a producer on the Universal lot. These kids are about 27, 28-years-old. They'll be fine. And none of them had any connections. They're just normal, hard-working kids, extremely talented in what they do, but working hard. If I can do it, they can do it. If you make that 110% effort, there's no reason why you can't sell your script."
Learn how to sell your script by reading the complete interview with Laurie Scheer.
_ _ _ _ _ _ _ _ _ _ _ _ _ _ _ _ _ _ _ _ _ _ _ _ _ _ _ _ _ _ _ _ _ _ _ _ _ _ _ _ _ _ _ _ _
This is a brief excerpt from the interview. The full interview is only $5. If you would like to read it and learn how to sell your screenplay, then buy the interview NOW!!!


Scriptologist.com's secure credit card processing service, 2CheckOut.com, accepts customer orders via Visa, MasterCard, Discover, American Express, Dinners, JCB and debit cards with the Visa and MasterCard logo.