How MGM Chooses A Script: An Interview With Studio Insider Stephanie Palmer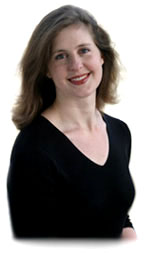 By Glenn Bossik

As Director of Creative Affairs for MGM Pictures , Stephanie Palmer has helped bring high-profile films from script to screen. Her projects have included Legally Blonde, Agent Cody Banks 2, and Sleepover.

She's currently overseeing the production of two films: Be Cool and Blood and Chocolate. Be Cool is the sequel to the comedy, Get Shorty. Blood and Chocolate is a romance/horror film written by Ehren Kruger, writer of the screenplay for The Brothers Grimm, The Ring 2, and Skeleton Key.

Palmer studied theatre in college and then segued into film as her career. Her understanding of what constitutes a great script has helped her succeed in the film industry.

Scriptologist.com spoke to her about her distinguished career at MGM and her insights into the art and business of screenwriting.

Scriptologist.com (Q): How did you get into the film industry and your current position as Director of Creative Affairs at MGM Pictures ?

Stephanie Palmer (SP): I went to Carnegie Mellon University and studied directing for theatre. The second semester of my senior year of college was the first time that I even thought of working in Hollywood or moving to Los Angeles. One of my friends from college had moved out here [to LA] and encouraged me to come out and start working with her. I interned on Titanic as my first non-paid job. After that, I moved to being an assistant at Jerry Bruckheimer Films. From there, I moved to MGM, where I was also an assistant. Then I was promoted to Story Editor, Executive Story Editor, and then to my current position of Director of Creative Affairs. Read More
_ _ _ _ _ _ _ _ _ _ _ _ _ _ _ _ _ _ _ _ _ _ _ _ _ _ _ _ _ _ _ _ _ _ _ _ _ _ _ _ _ _ _ _ _
This is a brief exerpt from the interview. Read the full exclusive interview with Stephanie Palmer for FREE!!!, and learn how MGM chooses screenplays for production.